Posting of Workers and Collective Labour Law: There and Back Again: Between Internal Market and Fundamental Rights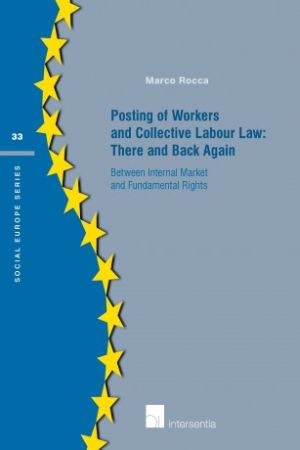 ISBN13: 9781780683072
Published: May 2015
Publisher: Intersentia Publishers
Country of Publication: UK
Format: Paperback
Price: £81.00

Usually despatched in 1 to 3 weeks.
This book explores the complicated relationship between the EU legal framework for posting of workers and collective labour law. It examines this topic from the perspective of EU law and of international labour law. In doing so, it builds upon a solid interdisciplinary foundation, which looks at sociological and economic aspects of the posting phenomenon, taking also into account issues related to industrial relations. However, the immediate focus of the present book is on the creation and evolution of the said EU legal framework.
Hence, it provides an in-depth analysis of the drafting process of the Posting of Workers Directive (96/71) as well as an exhaustive examination of the case law of the Court of Justice of the EU dealing with posting of workers.This evolving legal framework is subsequently considered in its broader context. Two tensions are thus identified. On the one hand, the book investigates the growing conflict between the EU framework for posting of workers and the international protection of social rights. It argues that, as regards the relationship here at stake, the EU is presently violating the standards set by the Council of Europe and by the International Labour Organisation. On the other hand, the book critically considers the impact of the trend towards decentralisation of collective bargaining on the application of collective agreements to posted workers. In particular, it analyses the so-called "New Economic Governance" of the EU, and its role in fostering such a trend.
The author outlines the far-reaching implications of the lack of coherence between the action of the EU institutions involved in the "New Economic Governance" and the case law of the Court of Justice dealing with posting of workers.