Project Finance in Practice: Case Studies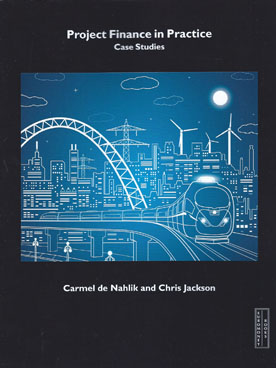 ISBN13: 9781781372623
Published: December 2014
Publisher: Euromoney Institutional Investor
Country of Publication: UK
Format: Paperback
Price: Out of print

Project Finance in Practice: Case Studies provides an extensive insight into project finance for those within the finance, legal and political industry.
This book offers a comprehensive entree into project finance, whilst exploring a vast range of case studies and commentaries. Readers benefit from a combination of developing further knowledge in project finance, refreshing their existing knowledge and being able to put this into practice immediately.
Project Finance in Practice: Case Studies offers a proven cost effective solution to implementing project finance from an introductory level through to industry experts.
This book provides an easy-to-read account of project finance, resulting in readers feeling fully equipped with the knowledge to complete a variety of projects.
Project Finance in Practice: Case Studies offers an introduction to project finance through a range of case studies and commentaries that allow readers to refresh existing knowledge and gain new knowledge and see this though to execution immediately.
The narrative creates a truly inspirational read and is a source which readers can fully utilise whilst designing structures. This book offers reference sources for risks together with potential pitfalls in transactions preparing readers for all eventualities.
For training purposes, this can provide cost effective solutions for staff that are unable to attend courses. Specific techniques mentioned throughout this book can also be used to support projects in emerging as well as mature market situations. There are also documented evidences of practical solutions that have been accepted by the financial markets.
This book intelligently within its opening chapters sets a context of project finance. Its key features are:-
Exposure to a broad range of projects
Discussions of different types of projects
New cases, specifically written for this book and not published elsewhere
Insights into the mechanics of structures and decisions made in project financing
Practical advice drawn from experience of the underlying basis of project finance as a platform for new approaches
In depth review of the cases and how the risk parameters have evolved over time
Key Benefits
The book is a supportive aid to bankers, lawyers, consultants, regulatory bodies, directors of companies considering a project finance approach to a new project as well as governing commissioning groups.
Broad range of case studies, illustrating the use of project finance in a number of different contexts and countries
Detailed discussion of context and decision making
Standard format for each case study
Easy to read material
Commentaries by those involved in the deal or external experts - insightful analysis
Overall this books provides a great deal of exposure into the world of project finance in a clear and concise manner.