Advanced Introduction to International Environmental Law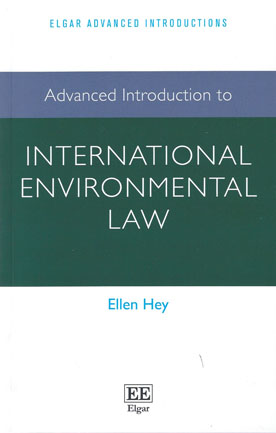 ISBN13: 9781781954560
Published: February 2016
Publisher: Edward Elgar Publishing Limited
Country of Publication: UK
Format: Hardback
Price: £75.00

Despatched in 4 to 6 days.
Elgar Advanced Introductions are stimulating and thoughtful introductions to major fields in the social sciences and law, expertly written by the world's leading scholars.
This concise and readable book provides both an overview and a critical assessment of international environmental law (IEL) written by one of the leading authorities in this field. Providing an invaluable entry point to this complex area of the law, the book pinpoints essential principles and institutions and distilling the vast and often technical corpus of legal doctrine whilst also offering insights that stimulate critical thinking.
Covering the origins, substance, institutional structure and accountability mechanisms of IEL, the book discusses issues of fairness and explores questions of distributive justice, accountability and legitimacy. This book will prove to be a useful resource for professors, practitioners and policy-makers needing to quickly gain an understanding of the core principles of this multi-faceted topic.
It will also serve as a stimulating introductory text for both undergraduate and postgraduate courses. Key features include:Concise and compact overview Includes contemporary developments Examines IEL's relationship to other areas of international law Considers the social-economic context.