Human Dignity in Context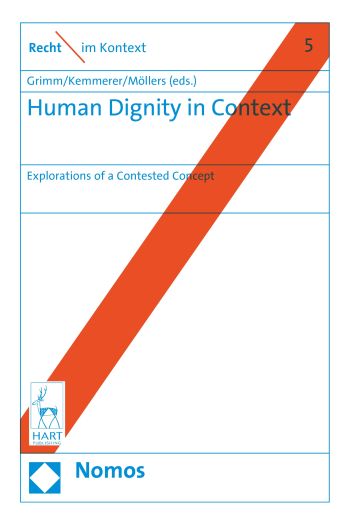 ISBN13: 9781782256212
To be Published: June 2018
Publisher: Hart Publishing
Country of Publication: UK
Format: Hardback
Price: £130.00

Human dignity is the key term that the Universal Declaration on Human Rights placed at the centre of legal discourse on a global level. The Universal Declaration inspired the subsequent use of dignity in domestic constitutional documents as well as in international and regional human rights texts.
In 1949, Germany incorporated the concept of human dignity in its Basic law, placing it at the core of the constitutional document and this reference has probably become the most influential national constitutional reference to human dignity. Article 1 para. 1 of the Basic Law provides that '[t]he dignity of man is inviolable. To respect and to protect it shall be the duty of all public authority.'
This book provides a contextual analysis of human dignity, exploring its legal and political implications and reflecting current debates on human dignity in multiple disciplinary fields. Following an introduction by the editors, the book is divided into three parts: foundations, developments, variations and rounded off with a conclusion by a distinguished comparative constitutionalist that puts the preceding discussions into perspective.