Freedom of Information Officer's Handbook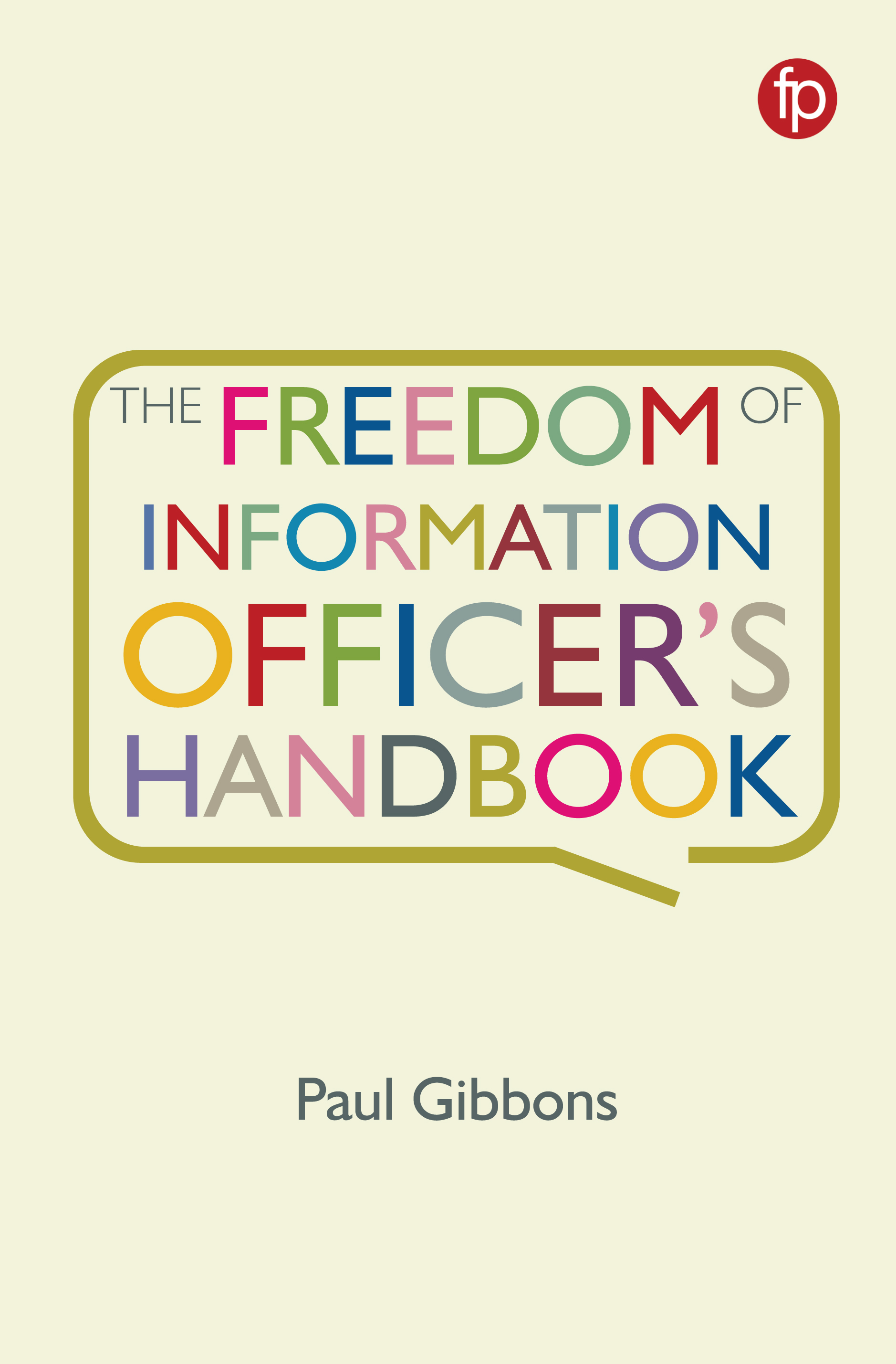 ISBN13: 9781783303533
Published: January 2019
Publisher: Facet Publishing
Country of Publication: UK
Format: Paperback
Price: £64.95

Freedom of information (FOI) is now an international phenomenon with over 100 countries from Albania to Zimbabwe enacting the right to know for their citizens.
Since 2005, the UK's Freedom of Information Act has opened up thousands of public bodies to unparalleled scrutiny and prompted further moves to transparency.
This book provides a comprehensive guide to the practical management of freedom of information compliance, including interpretation of the Act as well as the Environmental Information Regulations.
The UK Freedom of Information Act has now been in force for 12 years. Despite regular attempts to reform it – most recently the government's establishment of an Independent FOI Commission in 2015–16 – it has largely survived intact.
This book documents best practice, the light that is cast by regulator guidance and case law, and the author's views on how FOI should be managed now that it has matured and become embedded in public authorities. It's hoped that the book will cement a positive approach to FOI in public bodies and help them to better meet their obligations.
The Freedom of Information Officer's Handbook will be required reading for anyone responsible for, or involved with, managing compliance with FOI. The book will also cover FOI in other parts of the British Islands, so will be of interest to practitioners in the Isle of Man, Jersey, Scotland and Ireland.
A substantial portion of the book focuses on practical aspects of delivering FOI, which are not unique to the UK, so the book will have relevance to those managing FOI obligations in other countries around the world.