Intellectual Property and General Legal Principles: Is IP a Lex Specialist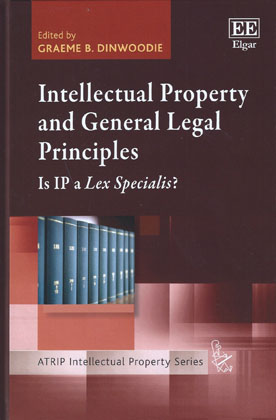 ISBN13: 9781784714949
Published: March 2015
Publisher: Edward Elgar Publishing Limited
Country of Publication: UK
Format: Hardback
Price: £80.00

The rule of lex specialis serves as an interpretative method to determine which of two contesting norms should be used to govern.
In this book, the lex specialis label is broadly applied to intellectual property and connects a series of questions: what is the scope of intellectual property law? What is the relationship between intellectual property law and general legal principles? To what extent are intellectual property laws exceptional? Intellectual property assumes a prominent social and economic role worldwide and considering the costs and benefits of treating it separately from general principles of law is a salient area of enquiry.
This thought-provoking book addresses the essence of intellectual property law and the role of intellectual property within broader legal institutions. Expert contributors from a variety of legal fields channel various areas of enquiry and engage with and contribute to an area of law that is too significant socially and commercially to be considered only by specialists.
Intellectual Property and General Legal Principles is a challenging book which scholars in intellectual property law will find a discerning contribution to their field.