Family Mediation 3rd ed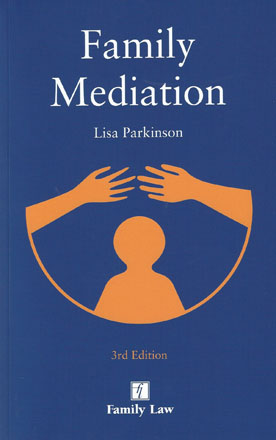 ISBN13: 9781784730253
Published: December 2014
Publisher: LexisNexis Butterworths
Country of Publication: UK
Format: Paperback
Price: £85.99

The introduction of the Children and Families Act 2014 is focusing more attention on the role of family mediation in the family justice system.
Family mediators have been given greater responsibilities to enable separating and divorcing couples, as well as other family members, to understand and consider non-court dispute resolution processes, while also assessing the suitability of mediation in the circumstances and individual willingness to participate.
This edition is therefore more than an update of the previous edition, because family mediation is at a new and critical stage in its evolution. Recent experience shows that the basic principles of mediation can be maintained in designing approaches for different stages and levels of conflict in private family law disputes and may also be suitable in some kinds of public law children cases.
This book explores these challenges and evolving areas such as child consultation in mediation and the use of mediation in cross-border cases.
Family Mediation is an authoritative and practical guide which not only explains the principles and process of family mediation but also places it in the context of a changing family justice system and its interaction with other professionals and processes. The text is supplemented by appendices containing key sample documentation. An essential publication not only for trainee and experienced family mediators but also for all family justice practitioners seeking to understand how family mediation works in practice.