Family Law Case Library: Children 3rd ed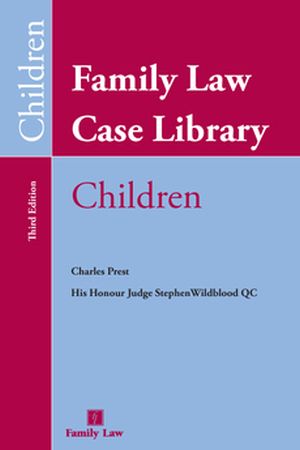 ISBN13: 9781784731441
Published: July 2015
Publisher: Family Law LexisNexis
Country of Publication: UK
Format: Paperback & CD-ROM
Price: £141.99 + £14.62 VAT

Busy practitioners find that, whether in preparation for a conference, in drafting a skeleton argument, or before setting off to court, they repeatedly have to search for the same authorities and the same crucial paragraphs within each authority.
The Family Law Case Library: Childrenaddresses this need by providing a quick method of sourcing the key extracts from the seminal authorities, all collated in a single volume and presented thematically with cross-references to the full case report in the Family Law Reports (taking account of all FLR cases reported up to the end of 2010).
Includes a free CD-ROM containing all of the extracts found in the book – ideal for copying and pasting when preparing documents such as skeleton arguments, or for printing and submitting in court.