The Evolution of the Separation of Powers: Between the Global North and the Global South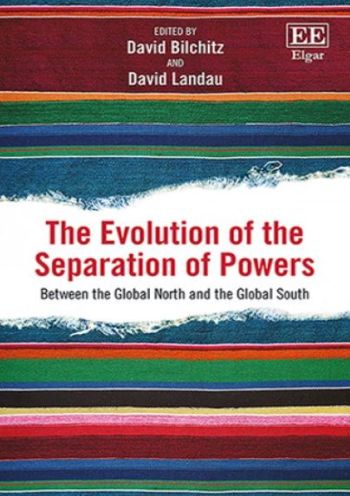 ISBN13: 9781785369766
Published: May 2018
Publisher: Edward Elgar Publishing Limited
Country of Publication: UK
Format: Hardback
Price: £95.00

To what extent should the doctrine of the separation of powers evolve in light of recent shifts in constitutional design and practice? New constitutions often include newer forms of rights - such as socioeconomic and environmental rights - and are written with an explicitly transformative purpose. The practice of the separation of powers has also changed, as the executive has tended to gain power and deliberative bodies like legislatures have often been thrown into a state of crisis.
The chapters in this edited volume grapple with these shifts and whether they are mostly a product of the constitutional systems of the global south, or instead reflect changes that run across most liberal democratic constitutional systems around the world. By engaging widespread comparative experiences from Malawi, to Colombia, Mexico to South Africa, Hungary to the United States of America, this examination of the doctrine of the separation of powers takes into account important recent changes in constitutional design and practice, including the wide-spread inclusion of socio-economic rights, the creation of independent bodies outside the traditional structure, the growth of executive power, and the crisis of legislative legitimacy. It also considers the extent to which this reframing should be confined to the emerging democracies of the global south or is more widespread across all constitutional systems.
This comprehensive study will be of interest to academics conducting research in comparative constitutional law, students of comparative constitutional law, and constitutional and political theorists as well as constitutional judges and designers.