Non-Conventional Copyright: Do New and Atypical Works Deserve Protection?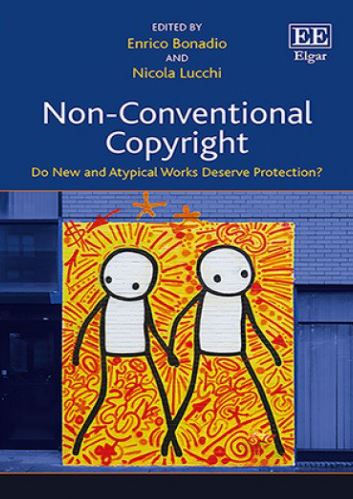 ISBN13: 9781786434067
Published: October 2018
Publisher: Edward Elgar Publishing Limited
Country of Publication: UK
Format: Hardback
Price: £130.00

Copyright law constantly evolves to keep up with societal changes and technological advances. Contemporary forms of creativity can threaten the comfortable conceptions of copyright law as creative people continually find new ways of expressing themselves. In this context, Non-Conventional Copyright identifies possible new spaces for copyright protection.
With current copyright law in mind, the contributions explore if the law should be more flexible as to whether new or unconventional forms of expression – including graffiti, tattoos, land art, conceptual art and bio art, engineered DNA, sport movements, jokes, magic tricks, DJ sets, perfume making, typefaces, or illegal and immoral works – deserve protection. Vitally, the contributors suggest that it may be time to challenge some of the basic tenets of copyright laws by embracing more flexible ways to identify protectable works and interpret the current requirements for protection. Additionally, some contributors cast doubts about whether copyright is the right instrument to address and regulate these forms of expression.
Contemporary in topic, this thought-provoking book will be essential reading for intellectual property law scholars, practitioners and policymakers. Creative people and those involved in the creative industries will also find this book an engaging read.