European Citizenship in Perspective: History, Politics and Law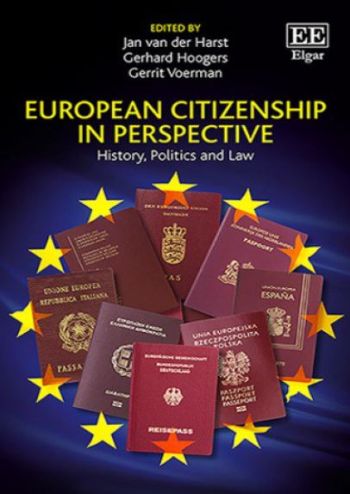 ISBN13: 9781786435798
Published: June 2018
Publisher: Edward Elgar Publishing Limited
Country of Publication: UK
Format: Hardback
Price: £85.00

Since 1992 the EU has incorporated a concept previously exclusive to states: citizenship. In embracing supranational citizenship the EU entered terra incognita, creating a concept resembling, but essentially different to traditional citizenship. This book provides an in-depth historical, political and constitutional analysis of the first 25 years of EU citizenship, and considers how it could develop over the next 25 years.
Bringing together scholars from the fields of law, political science and history, this book takes a multidisciplinary approach to EU citizenship. It examines the history and development of EU citizenship, the roles of institutional and political actors, and the dynamics which it created in the post-Maastricht accession process, providing readers with a unique multifaceted examination of the topic. Exploring new insights into the nature and importance of EU citizenship, this book shows that after a quarter of a century EU citizenship has lost none of it's game-changing potential, and remains one of the most important features of EU law.
Students of European law and politics and international relations will find this concise book an invaluable tool, with interesting and original insights into the present status of a key aspect of EU law. Its multidisciplinary approach will also help professionals working in fields relating to the subject.