Introduction to Law and Global Governance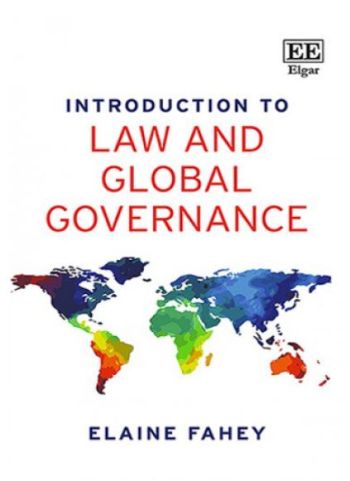 ISBN13: 9781788970525
Published: August 2018
Publisher: Edward Elgar Publishing Limited
Country of Publication: UK
Format: Paperback
Price: £27.99

Despatched in 4 to 6 days.
This innovative textbook introduces the idea of law existing, operating, and functioning beyond the Nation State. Offering a structured approach, Elaine Fahey breaks down the core aspects of theory, practice and regulation in order to examine the key conceptual and factual components of the relationship between law and global governance.
An excellent teaching resource for both undergraduate and postgraduate levels, the key features of this textbook include:
An interdisciplinary approach to the understanding of the interaction of law and globalisation to provide readers with snapshots of key thematic issues
Four substantive chapters on global governance, actors, sovereignty, and borders and territory to help the reader engage with a diversity of themes and topics, united under broader concepts which are at the heart of understanding what is beyond the Nation State
Two further chapters on trade and data to immerse the reader further into areas of law beyond the State which are important in contemporary times
Highlighted boxes to help identify key information, whilst further reflection points and suggested further reading at the end of each chapter offer context to the topics discussed.
With its broad theoretical reach, this textbook will be an invaluable teaching and learning tool for students of law, international relations, politics, political science, governance, and transnational law and governance.