Sharing Lives, Dividing Assets: An Inter-Disciplinary Study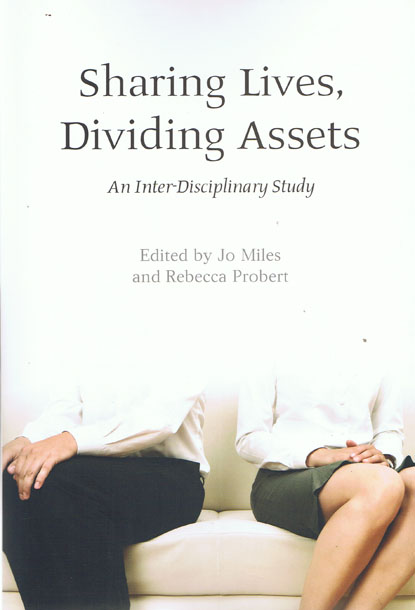 ISBN13: 9781841132594
Published: August 2009
Publisher: Hart Publishing
Country of Publication: UK
Format: Paperback
Price: £60.00

With many couples separating each year, the question of how to determine the financial and property consequences of such separation has always been a problem area within family law. Should the principles be the same for married and cohabiting couples? Should the division of assets reflect the parties' own expectations or norms imposed by society? These are just two of the questions which the essays in this collection seek to explore.
Recent cases in the House of Lords have seen willingness on the part of the judges to seek out empirical studies to inform their deliberations, but if the law is to engage with empirical data then much more information is needed, both about the arrangements people make during their relationships, and about the impact of the law when a relationship breaks down.
This book brings together leading academics in the fields of law, economics, sociology and psychology in an attempt to provide some of the missing empirical information. Part I sets out the legal framework and identifies the importance of empirical studies for this area. Part II examines how couples – whether cohabitants or spouses – manage their money during their relationships. Part III then considers the impact that the law currently has on separating couples – examining how legal principles translate into reality and what their consequences are for the parties. Finally, Part IV considers the issue of legal rationality: it may be rational for the law to be shaped by patterns of behaviour, but how far will individual couples allow their behaviour to be shaped by the law?