Critical Jurisprudence: The Political Philosophy of Justice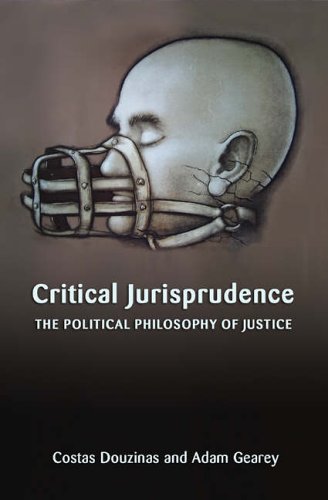 ISBN13: 9781841134529
ISBN: 184113452X
Published: September 2005
Publisher: Hart Publishing
Country of Publication: UK
Format: Paperback
Price: £31.99

This new text is essential reading for anyone seeking an alternative account of the jurisprudential tradition. Provocative, engaging and insightful, Critical Jurisprudence challenges the reader to question dominant readings of the law, tracing a tradition of critical thought that has always haunted the orthodoxy.
Part text book, part user's manual, the work departs from the usual debates that dominate jurisprudence. Its key thesis is that the entire jurisprudential tradition needs to be re-assessed. The book offers an exploration of the work of philosophers and social and political theorists whose work has not traditionally been seen as jurisprudential
Offering an introduction and interpretation of thought that has been criticised or dismissed as obscure, the book argues that law has always been at the heart of philosophy and social theory, but that it is necessary to expand the jurisprudential canon; to take the subject out of its self imposed ghetto, and to open dialogues between traditions seen as irreconcilable. This allows a radical rethinking of the nature of rights, justice, sovereignty and other foundational concepts. Law's complicity with political oppression, violence and racism has to be faced before it is possible to speak of a new beginning for legal thought, which in turn is the necessary precondition for a theory of justice.