What About Law? Studying law at University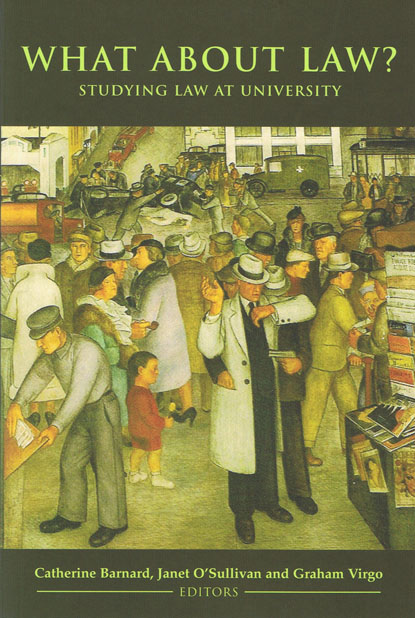 ISBN13: 9781841136325
Published: October 2007
Publisher: Hart Publishing
Country of Publication: UK
Format: Paperback
Price: Out of print

Most young people considering studying law, or pursuing a career in the law, have very little idea of what learning law involves and how universities teach people to become lawyers. This new book provides a 'taster' for the study of law; a short, accessible presentation of the study of law as an academic subject, designed to help 17- and 18-year old students and others decide whether law as an academic discipline is the right choice for them when they thinking about what to study at university, or, if they have already made the choice, what to expect when they start.
It helps answer the question 'what should I study?', and will also counter the perception that law is a dry and boring subject. On the contrary, the book shows how the study of law can be fun, intellectually stimulating, challenging and of direct relevance to them. In doing so it introduces to prospective law students issues involving the legal system, including the structure of the courts and the legal profession, precedent, statutory interpretation and also some comparative law.
This is a book that should be in the library of every school with a sixth form, every college and every university, and it is one that any student about to embark on the study of law should read before they commence their legal studies.
Each of the editors has been involved in advising prospective law students at open days and admissions conferences at Cambridge and beyond.