An Index to Common Law Festschriften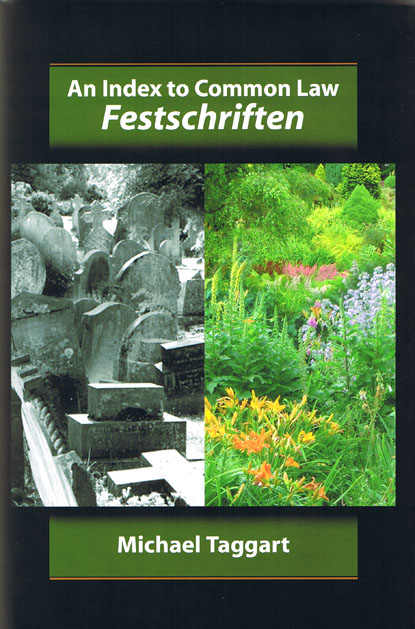 ISBN13: 9781841136417
ISBN: 1841136417
Published: September 2006
Publisher: Hart Publishing
Country of Publication: UK
Format: Hardback
Price: £35.00

Wildy's Book of the Month - March 2007
This is the first ever index of contributions to common law Festschriften and fills a serious bibliographic gap in the literature of the common law. The German word Festschrift is now the universally accepted term in the academy for a published collection of legal essays written by several authors to honour a distinguished jurist or to mark a significant legal event.
The number of Festschriften honouring common lawyers has increased enormously in the last thirty years. Until now, the numerous scholarly contributions to these volumes have not been adequately indexed. This Index fills that bibliographic gap. The entries included in this work refer to some 296 common law Festschriften indexed by author, subject keyword, editor, title, honorand and date. It therefore includes over 5,000 chapter entries.
In addition, there are more than a thousand entries of English language contributions to predominantly foreign language, non-common law legal Festschriften from Germany, Austria, Switzerland, Denmark, Finland, Iceland, Norway and Sweden.