The Cost of Democracy: Party Funding in Modern British Politics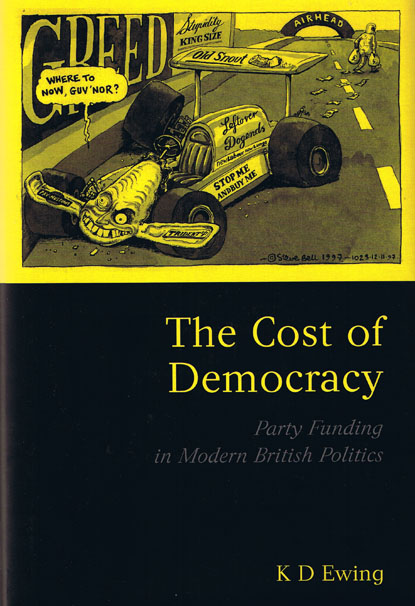 ISBN13: 9781841137162
Published: March 2007
Publisher: Hart Publishing
Country of Publication: UK
Format: Hardback
Price: £40.00

Despatched in 11 to 13 days.
Party funding has given rise to great controversy since 1997, and continues to do so. In recent years, scandal has followed scandal - from million pound donations, to the so-called 'loans for peerages' affair. The question is now the subject of official investigation by Sir Hayden Phillips, whose blueprint for reform is expected at the end of 2006. This book charts the evolution of the party funding problem in recent years and explores the weaknesses of the Political Parties, Elections and Referendums Act 2000 which was enacted in a vain attempt to clean up British politics.
The book sets out a number of core principles which should inform the development of public policy in this field, and examines the different strategies for the implementation of these principles. Having regard to the experience of other countries, including Canada, Germany and Sweden, a radical framework of reform is proposed, designed to address the emerging crisis of party government - with serious implications for democracy itself. The main concern is with the development of bold reform initiatives to encourage political parties to recruit and retain members, and give members rights in relation to the government and administration of these parties.
This thoughtful yet hard hitting account by one of the leading scholars in the field will be of interest to constitutional lawyers and political scientists, as well as journalists and those with an interest in the way we are governed.