Lawyers' Medicine: The Legislature, the Courts and Medical Practice, 1760-2000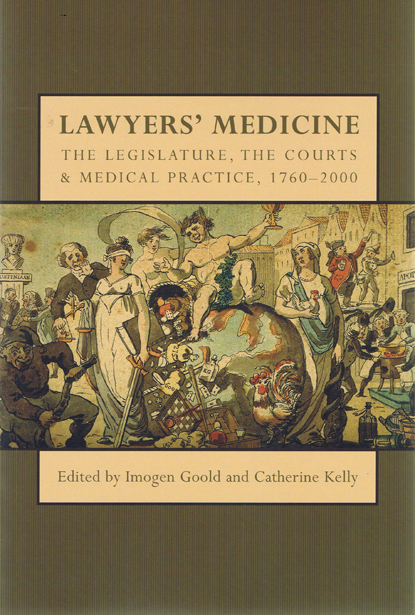 ISBN13: 9781841138497
Published: September 2009
Publisher: Hart Publishing
Country of Publication: UK
Format: Paperback
Price: £41.99

The major theme of this book is the way the requirements, limitations and intellectual structure of the British legal process have shaped medicine and medical practice. The story of this inter-relationship is greatly under-researched, which is particularly concerning given that the legal system remains a significant and pervasive influence on medicine and its practice to this day.
The question which unifies the series of historical studies presented here is whether legal consideration of medical practice and concepts has played a part in the construction of medical concepts and affected developments in medical practice—in other words how the external, legal gaze has shaped the way medicine itself conceptualises some of its practices and classifications.
The majority of the papers consider this question in the context of the development and application of legislation, but the influence of court processes is also considered. Other themes which emerge from the book include the nature and exclusivity of medical expertise, the impact of public opinion on the development of medical legislation, and the difficulty the legal system has faced in dealing with new medical developments that existing legal mechanisms are inappropriate for or indeed incapable of regulating effectively.
The chapters are arranged chronologically, with an introduction drawing out themes that emerge from the chapters as a whole.