Rethinking Exclusionary Abuses in EU Competition Law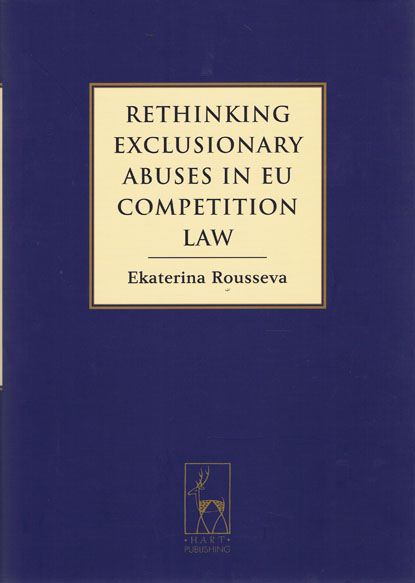 ISBN13: 9781841139265
Published: February 2010
Publisher: Hart Publishing
Country of Publication: UK
Format: Hardback
Price: £110.00

Despatched in 5 to 7 days.
This book offers an original interpretation of the case law on exclusionary abuses under Article 82 EC and identifies the various factors that have shaped the application of the provision since its inception. It provides in-depth analysis of the European Commission's Guidance on enforcement priorities under Article 82 and makes a provocative proposal for further modernisation of the application of Article 82 to exclusionary abuses by reconsidering the scope of Article 82 and recasting it as a provision which deals only with unilateral conduct.
The first part of the book reconsiders the fundamental concepts animating Article 82 and the difficulties posed by the principal forms of exclusionary abuse (refusals to deal, predatory pricing, rebates and tying). The EC case law is compared with the US experience under Section 2 of the Sherman Act. The second part of the book explores solutions, based on the premise that the reform of Article 82 should be in line with the modernisation of Article 81 and the EC merger control rules.
In the last chapter the author draws attention to the convergence of the application of Articles 81 and 82 in the area of vertical restraints and argues that the absence of clear borderlines between the two provisions is an obstacle impeding their most effective application. To solve this problem, the author offers a redefined division of labour between Articles 81 and 82 which ensures the protection of consumer interests without depriving dominant firms of incentives to invest.
The book will be of interest primarily to students and practitioners of EC competition law, and to those in other jurisdictions where the application of competition law to the commercial practices of dominant firms is controversial.