Evidence of Bad Character 2nd ed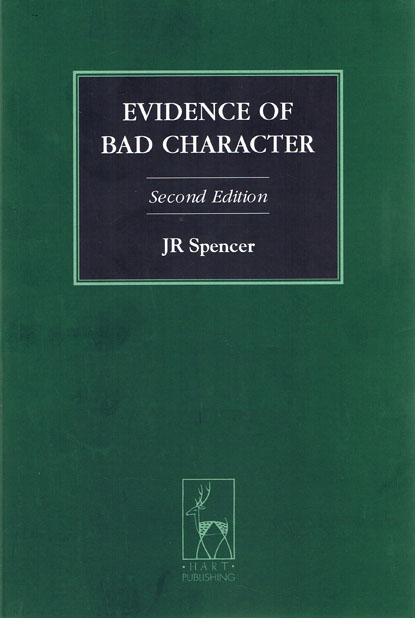 ISBN13: 9781841139814
Published: May 2009
Publisher: Hart Publishing
Country of Publication: UK
Format: Paperback
Price: Out of print

This is the second edition of John Spencer's widely and justly acclaimed book which seeks to explain this complex and little understood area of law for the benefit of members of the criminal bar and academics teaching the law of evidence.
The rule excluding evidence of the defendant's general bad character and disposition to commit the offence has been described as one of the most hallowed rules of evidence; Lord Sankey, in Makin v Attorney-General for New South Wales, referred to it as "...one of the most deeply rooted and jealously guarded principles of our criminal law." In reality it is not particularly ancient, and in recent years it has been increasingly attacked. On technical grounds the body of law surrounding it has been criticised as over-complicated and inconsistent, and more radical critics have condemned it as unduly favourable to the guilty.
In response to this, it was completely recast in Part II of the Criminal Justice Act 2003. This book, now updated to take into account a raft of new cases, offers the most thorough analysis available of the bad character provisions of the Criminal Justice Act 2003.