Oil, Gas and Energy Financing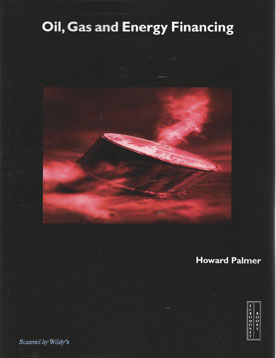 ISBN13: 9781843748816
Published: June 2011
Publisher: Euromoney Institutional Investor
Country of Publication: UK
Format: Paperback
Price: £199.00

Moving from oil letters of credit to Product Sharing Agreements and hedging tactics, every case study, flow chart and example is real and drawn from the author's 25 years spent in banking in and for the Middle East, Africa and FSU countries.
From husk-generated sales, electricity grids and renewable energy sources to hydrocarbons and hedging Uranium, this book deals with:-
Pre Shipment Finance Models and Examples
Nuclear Power in the Emerging Markets
Country Risk of Oil Producing Countries and Political Risk Insurance
Back-to-Back Letters of Credit, Guarantees, Forfaiting and all Financial Products
Trader Financing Issues and how to avoid the 'Joker Brokers'
Hydro-Power Projects
Practical solutions in Azerbaijan, Algeria, Ghana, Cambodia, Turkey, The Falklands, India, Ecuador, Uganda, Kazakhstan among many, many others.
This global book will appeal to all involved in financing in and for the emerging markets. A must-have for bankers, traders, financiers and producers, up-stream and downstream.