EU Public Procurement Law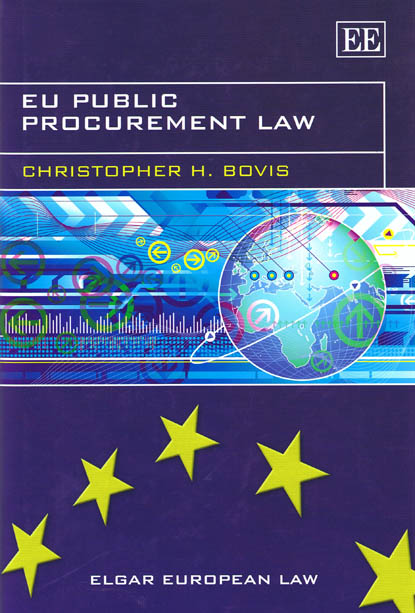 ISBN13: 9781845422042
Published: May 2007
Publisher: Edward Elgar Publishing Limited
Country of Publication: UK
Format: Hardback
Price: Out of print

EU Public Procurement Law addresses one of the most important areas of European integration. With a magnitude approaching 1 trillion euros in supplies, works and services and representing almost 12 percent of the European Union's GDP, public procurement regulation represents a key objective of the vision of the European Union in becoming the most competitive economy in the world by 2010.
In this book, Christopher Bovis offers a clear and lucid assessment of the new public procurement legal framework and its interplay with policy within the European Union and the member states. The new regime is based on three principles: simplification, modernization and flexibility, and the book considers the new directives which are intended to simplify and modernize a regulatory regime that aims to gradually establish a public market in the European Union. The book exposes the instrumental role of the European Court of Justice in shaping many of the newly introduced concepts in public procurement regulation. Finally, the author provides for the most comprehensive taxonomy and codification of case law on public procurement.
This comprehensive overview of enforcement and compliance of public procurement at European and national levels will be of great interest to academic researchers and lawyers within the EU, USA, Canada and other continents. It will also appeal to postgraduate students in law, policy, and management, judges at the European Court of Justice and national courts, and policy makers at European, international and national levels.