Success in Law Studies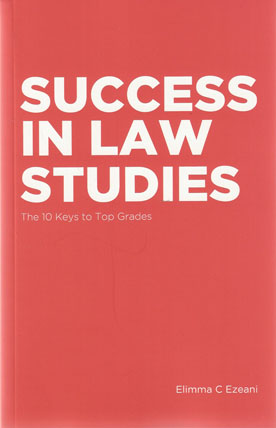 ISBN13: 9781845861407
Published: October 2013
Publisher: Dundee University Press
Country of Publication: UK
Format: Paperback, 63 Pages
Price: £10.00

Success in Law Studies is a "must read" for those about to embark upon a course of study either wholly or partly focused on the law.
Elimma Ezeani's book will be of enormous benefit to the undergraduate student, particularly those undertaking the LL.B. degree with a view to entering professional practice. It will also be of considerable value to those postgraduates whose background is in the wider area of the arts and social sciences who seek an insight into the peculiarities of the study of law prior to undertaking an advances qualification in legal studies.
The author hope to put every student of the law in a position to maximise their potential by outlining the tried and tested approaches to the various aspects of legal research, writing and study.