Taxation of Loan Relationships and Derivative Contracts 9th ed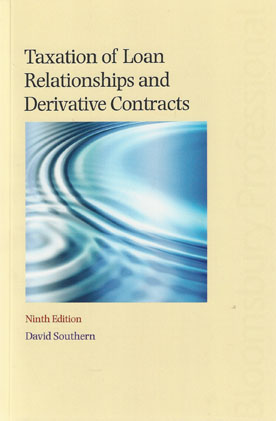 ISBN13: 9781845923037
Published: June 2012
Publisher: Bloomsbury Professional
Country of Publication: UK
Format: Paperback
Price: Out of print

Taxation of Loan Relationships and Derivative Contracts 9th ed has been comprehensively revised, updated and re-written in light of the Tax Law Rewrite and recent major changes that have significantly affected the day-to-day work of a corporate tax adviser.
The new edition of this well-established work offers comprehensive coverage of all aspects of the taxation of loan relationships and derivative contracts, with particular emphasis placed on providing worked examples and planning guidance.
It covers:-
retrospective provisions in Finance Bill 2012 dealing with debt buy-backs
loan relationships, derivative contracts, securities taxation
IAS 32/39 and FRS 25/26
loan relationships under IAS
impairment losses and connected company rules
the derivative contracts rules
bifurcation of convertibles
transfer pricing- domestic and international
the disregard rules on tax hedging
the worldwide debt cap
matching and functional currencies
reorganisations, reconstructions and mergers
new stock lending and repo rules
anti-avoidance rules
David Southern is a practising barrister at Temple Tax Chambers, 3 Temple Gardens, and is Visiting Professor and Director of the School of Tax Law at the Centre for Commercial Law Studies, Queen Mary, University of London.