Adverse Possession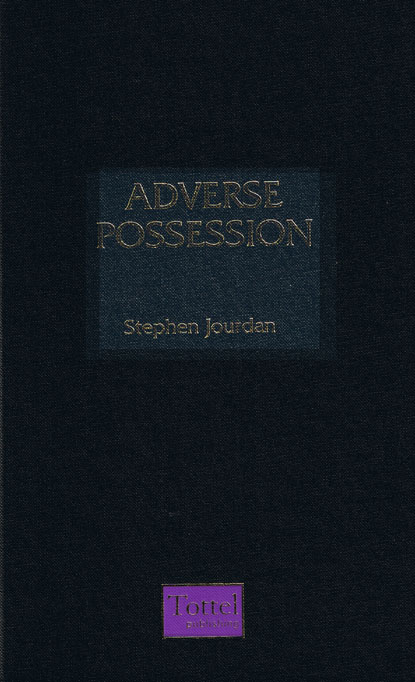 ISBN13: 9781845923815
ISBN: 1845923812
Published: December 2002
Publisher: Bloomsbury Professional
Country of Publication: UK
Format: Hardback
Price: Out of print

Reprint of the ISBN: 9780406982513
Claims to adverse possession are very popular and yet the law is far from straightforward. It is also very topical having been recently reviewed by the House of Lords in JA Pye (Oxford) Ltd v Graham, and the Land Registration Act 2002 has made significant alterations. However it will still apply to unregistered land and even in the case of registered land, adverse possession will continue to be of importance and an area of considerable complexity.
Jourdan: Adverse Possession is the first text book to deals with the subject in detail. It provides a full treatise on the law, referring to both English and Commonwealth authorities, and examines the various issues of principle and practice which arise including title, meaning and elements of possession, the running of time, estoppel and human rights considerations.
It also deals with specific circumstances and factors such as registered title, easements, leases, mortgages, trusts, co-ownership, and licences. Valuable advice is also given drafting pleadings in adverse possession disputes.Written by a well-known barrister from a leading set of chambers, it is the only detailed, practical guide to this area of law.