Child Case Management Practice 2nd ed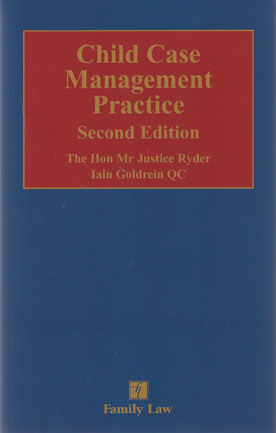 ISBN13: 9781846612640
Published: October 2012
Publisher: Family Law LexisNexis
Country of Publication: UK
Format: Paperback
Price: £75.00
(Second Hand)

The family courts dealing with public and private child law cases are inundated with work, involving the generation of large amounts of paper.
Far more effective is the creation of a file which, from the outset, focuses on material relevant to the judicial decision-making process. So for each application there needs to be an analysis of what the judicial hearing will actually require, with checklists, questionnaires etc specifying all the necessary information.
Child Case Management Practice fulfils this need. Fully revised and updated, for each area of child law this new edition contains:
A succinct resume of the legal framework
A flowchart providing an overview of the relevant process from start to finish
Detailed consideration of what the court will actually require to achieve the result applied for (including a timetable to trial and the court's options/powers)
A checklist of all steps to trial
A Template Model Order
A Case Digest
Child Case Management Practice
reflects the revised Public Law Outline, generates best practice case management documents and provides synopses of the law for all the major applications. It also presents core skeleton arguments at a glance and focuses on the Case Management record.
This new edition comes in a single volume to keep you abreast of all the latest developments in law and practice. It is designed for use by the Judiciary (including magistracy, justices' clerks, legal advisers), Barristers, Solicitors, Legal Executives, CAFCASS, Local Authorities, Guardians, Ministry of Justice, Experts and the Legal Services Commission.