Property Insolvency 2nd ed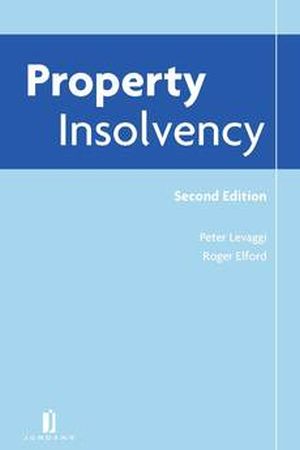 ISBN13: 9781846615474
Published: March 2015
Publisher: LexisNexis Butterworths
Country of Publication: UK
Format: Hardback & CD-ROM
Price: £132.99 + £13.70 VAT

The world of property insolvency has evolved through the biggest financial catastrophe since the war, with the bank meltdown flowing from property backed lending. The first edition of Property Insolvency stated the law as at January 2009. Over the intervening 4 years there have been significant developments in property development, insolvent restructuring of many leading retail chains and the unprecedented rise of fixed charge receiverships.
The continuing evolution of principles relating to administration expenses in the cases of Goldacre (Offices) Ltd v Nortel Networks UK Ltd (In Administration) (2009) and Leisure (Norwich) II LTD and others v Luminar Lava Ignite Ltd (In Administration) and others (2012) have continued to hit the headlines in both the property and insolvency presses. What was initially heralded as a triumph for landlords, has resulted in the tactical timing of the commencement of administrations in order to avoid payments of rent (and other sums) being categorised as expenses. This has led to landlords exploring other options, including the use of forfeiture proceedings during administration, as was used to great effect in the 2012 case of Lazari GP Limited and Lazari Real Estates Limited v Game Retail (UK) Limited 2012.
As the retail sector continues to suffer, Company Voluntary Arrangements (CVA's) continue to be a widely used tool, particularly in relation to multi-site retailers. As the drafting of these arrangements has become more sophisticated in the way in which they compensate landlords (and other creditors), landlords remain vigilant against CVA's that in their view, go too far – the casing point being Mr Justice Henderson's decision in the Miss Sixty case ((1) Mourant & Co Trustees Ltd (2) Mourant Property Trustees Ltd v (1) Sixty UK Ltd (In Administration) (2) Peter Hollis (3) Nicholas O'Reilly (as joint administrators of Sixty UK Ltd) (2010)) which sent a clear warning to Insolvency Practitioners that they must not be fettered by those instructing them, and that the interests of creditors must be considered paramount at all times. The judgment in that case re-visited Etherton J's decision in the landmark case of Prudential and Others v PRG Powerhouse Limited and Others [2008] in relation to so called "guarantee stripping" in CVA cases.
Whilst administrations have been hitting the headlines, there have been more fundamental changes to the principles relating to co-ownership of real property. The ruling of the House of Lords' 2007 decision in the 2007 case of Stack v Dowden [2007] UKHL17 was developed further in the Supreme Court's decision in the Patricia Anne Jones v Leonard Trevor Kernott [2011) UKSC 53. Some have seen this as a dangerous departure from the more 'scientific' approach to quantifying beneficial interests through the application of resulting trusts in co-ownership cases, and the courts' more flexible approach has certainly led to uncertainty and challenges amongst trustees in bankruptcy facing arguments from non-bankrupt spouses, partners and co-owners.