Secure Accommodation Handbook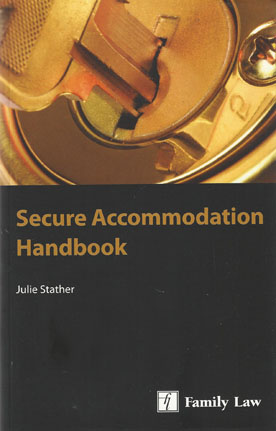 ISBN13: 9781846617881
Published: September 2013
Publisher: Family Law LexisNexis
Country of Publication: UK
Format: Paperback
Price: £62.99

Restricting a child's liberty is a serious step which is strictly regulated by Children Act 1989, s 25 and the Children (Secure Accommodation) Regulations 1991.
Section 25 only applies to children who are looked after by the local authority, whether voluntarily under Children Act 1989, s 20 or under an interim care order or care order. Although applications for secure accommodation orders (SAOs) are relatively infrequent, such orders may form an important part of the care planning for a child. By their nature these applications invariably arise at emergency or interim hearings.
This portable practitioner handbook provides a comprehensive analysis of such orders and contains relevant statutory material, case summaries, and practical guidance.