Gale on Easements 18th ed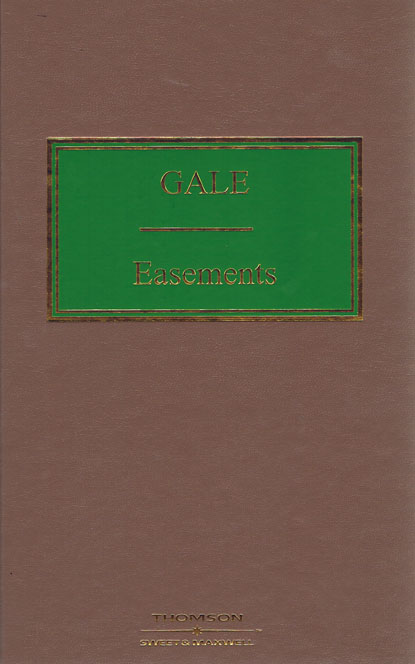 ISBN13: 9781847032225
Published: September 2008
Publisher: Sweet & Maxwell Ltd
Country of Publication: UK
Format: Hardback
Price: £95.00
(Second Hand)

In stock.In stock second-hand.
Gale on Easements takes into account the substantive changes to the law of easements in recent years, thoroughly examining statutes and providing an in-depth analysis of case law.
Explaining what constitutes an easement and detailing specific types, Gale on Easementsussion of potential issues and appropriate remedies and advice for when an easement has been disturbed, solutions to problems that may arise in practice are clarified.
Fully updated to take account of recent legislative and case law developments, the new edition of Gale on Easements:-
Provides a fuller treatment of land registration and easements as overriding interests, following the coming into force of the Land Registration Rules 2003
Examines, in thorough detail, the three interventions by the House of Lords in Bakewell v Brandwood, R (Beresford) v Sunderland City Council and Moncrieff v Jamieson, as well as the many recent decisions of the Court of Appeal
Considers the Law Commission Consultation Paper on Easements, Covenants and Profits a Prendre
Includes discussion on the subject of damages and, in particular, damages in lieu of injunction
Analyses the upsurge of interest in rights of light, the remedies for their infringement and the measure of damages