A Practical Guide to Intellectual Property Issues in the Pharmaceutical Industry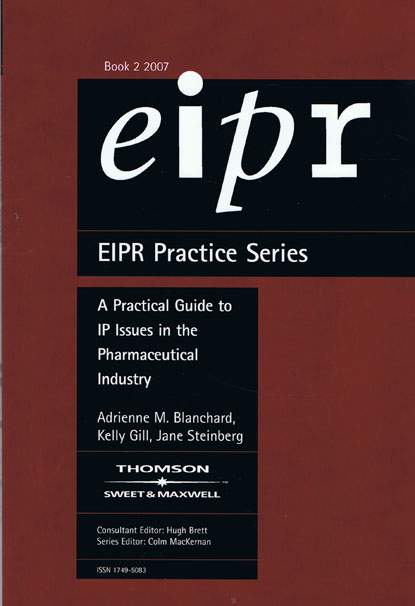 ISBN13: 9781847033956
Published: December 2007
Publisher: Sweet & Maxwell Ltd
Country of Publication: UK
Format: Paperback
Price: Out of print

This book is a practical guide to the major IP issues pharmaceutical companies encounter when bringing new products to the market as well as issues they need to deal with post-commercialization.
Giving you an overview of the regulatory environment from a national and international perspective this title provides you with an understanding of this area of law and all it involves. It explains how patents and other IP protection can be used for new and innovative products enabling you to see what can be done to protect your new products.
Included are discussions on branding issues, including the inter-relationship of trade marks and brand regulation allowing you to see what branding issues you will need to deal with when introducing a new product.
Covers all areas of IP in pharmaceuticals:-
Looks at the EU competition and US and Canadian antitrust regimes
Covers compulsory licensing and government use issues so you can understand their impact
Includes tactics and strategies that you can employ to protect pharmaceutical patents and trade marks
Gives you information on the value of the pharmaceutical industry and the role of IP
Covers pricing and competition issues giving you guidance in these important areas
Offers clear and concise summaries with checklists so you can make sure everything is covered
Includes case studies and examples so you can see how the issues you may be dealing with have been dealt with in similar cases
Explains how international treaty obligations impact upon national and global markets.
It looks at cross-border issues which fully updates you with what's happening in these areas, including:
parallel importing
counterfeiting
cross-border trade in pharmaceuticals