Chitty on Contracts 30th ed: Volumes 1 & 2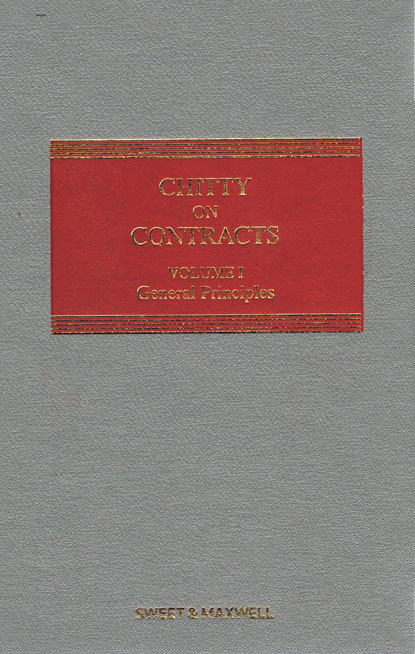 ISBN13: 9781847035493
Published: November 2008
Publisher: Sweet & Maxwell Ltd
Country of Publication: UK
Format: Hardback, 2 Volumes
Price: £250.00
(Second Hand)

Chitty Volume 1 only
Chitty on Contracts is the leading work on the law of contract, due to its breadth of coverage, scope and detail. It is comprehensive, with a thorough review of recent case law and legislation. Chitty continues to be the practitioner's choice for authority and accessibility.
In two volumes, the new 30th edition of Chitty provides complete coverage of the law of contract, incorporating extensive reference to relevant legislation and recent case law.
Volume 1 deals with General Principles that apply to contracts of every kind. Volume 2 covers Specific Contracts such as Sale of Goods, Construction and Credit & Security.
Offers complete coverage of the law of contract, incorporating extensive analysis of legislation and cases
Gives the breadth of coverage, scope and detail needed to take on any type of case involving contract law
Contains interpretation and analysis of the legislation that applies to contracts of every kind in Volume 1
Provides an in-depth examination of contracts in specialist areas in Volume 2
Covers all the latest developments and cases, providing the best source for constructing arguments
Helps pinpoint the right case for supporting a client, with an authority that can be relied on in court
Incorporates changes arising from the Consumer Credit Act 2006, Companies Act 2006, Mental Capacity Act 2005 and the Rome II Regulation