Performers' Rights 4th ed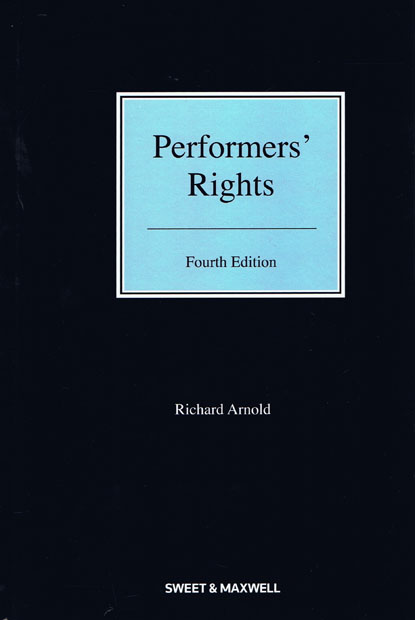 ISBN13: 9781847037879
Published: December 2008
Publisher: Sweet & Maxwell Ltd
Country of Publication: UK
Format: Hardback
Price: Out of print

Performers' Rights provides an in-depth treatment on performers' statutory rights under Part II of the 1988 Copyright, Designs and Patents Act, together with broad coverage of the legal position of performers more generally. It covers performers' contracts, including assignments of performers rights, licences of performers' rights, consent clauses and enforcement of performers' contracts, and explains the different remedies available when there has been an infringement on performers' rights, namely injunctions, damages or accounts or profits, delivery up, seizure and forfeiture.
The book presents a historical look at performers rights in the UK, and goes into detail on the subsistence and duration of performers' rights, the various ways in which a performers' rights can be infringed, and covers the process and procedure for enforcing performers' rights and recording rights.
The new edition features a new chapter on moral rights as established by the recent Performances (Moral Rights, etc.) Regulations 2006, and covers other new legislation such as the Intellectual Property (Enforcement etc) Regulations 2006 and the Copyright and Performances (Application to Other Countries) Orders 2005-2008. A number of new cases are also covered, including Barrett v Universal-Island, Sawkins v Hyperion, and Fisher v Brooker (Whiter Shade of Pale).
The book provides a comprehensive analysis of performers rights in the UK, and is an essential textbook for entertainment and media law practitioners.