Rectification: The Modern Law and Practice Governing Claims for Rectification for Mistake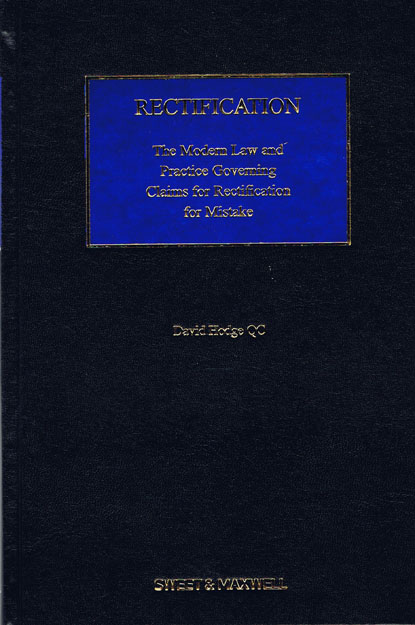 ISBN13: 9781847039323
Published: May 2010
Publisher: Sweet & Maxwell Ltd
Country of Publication: UK
Format: Hardcover
Price: Out of print

Wildy's Book of the Month - June 2010
This new book provides comprehensive guidance on how to deal with situations where a mistake has been made in the drafting of a legal document to the detriment of a client.
It unravels the complex legal principles in this area and explains the remedies available, and provides coverage of rectification by construction and by way of the remedy of rectification. It discusses rectification remedies in various fields of law, including:-
Commercial,
Chancery,
Property,
Pensions
and general Civil Litigation
and shows how best to advise clients on the merits of bringing a claim for rectification to court, as well as explaining how to litigate a claim and how to defend against one.
Advice on how to settle rectification litigation is given, as well as an analysis of the key judgments in this area in recent years, both English decisions and those from other common law jurisdictions. The author looks at documents where special considerations apply, and includes precedents for use in court proceedings.