Life Insurance Law in the Caribbean Commonwealth 2nd ed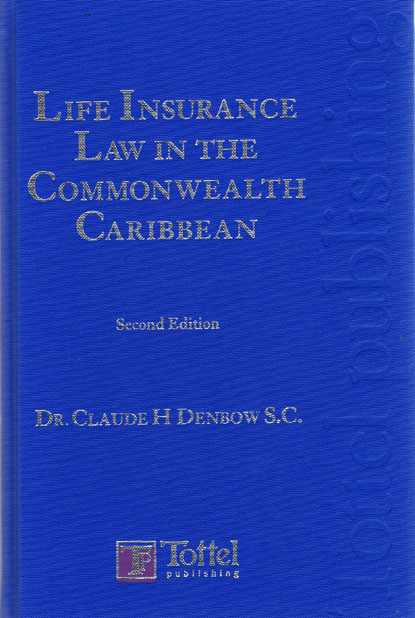 ISBN13: 9781847663641
Published: August 2009
Publisher: Bloomsbury Professional
Country of Publication: UK
Format: Hardback
Price: £70.00

Despatched in 3 to 5 days.
Life Insurance Law in the Caribbean Commonwealth 2nd edition provides a unique amalgam of the many influences that go to make life insurance law in the Commonwealth Caribbean.
Providing a comprehensive study of the English law of life insurance as it applies in Trinidad and Tobago, it deals with the relevance of the doctrines and terminologies it has absorbed and adopted from other jurisdictions and provides a detailed overview of the many crucial issues of modern life insurance law including:
Lapse and forfeiture of life policies and application of the doctrine waiver
The legal framework governing group life policies and the common law
Statutory treatment of names beneficiaries
Now in its second edition, this authoritative work has been thoroughly updated and revised to take account of all relevant case law and legislative changes and development. New coverage in this edition includes:
The treatment of the new statutory provisions dealing with beneficiary designations
The decision of the Court of Appeal in Trinidad and Tobago in the case of Cheong v Board of Inland Revenue
The repeal of the English Life Insurance Act of 1774
The decision of the Court of Appeal in Trinidad and Tobago in the case of Bank of Commerce of Trinidad and Tobago Limited v Lakhan
The new forms of life policies
The question of insurable interest
The issue of policies being used as instruments to extract bonuses in a tax free manner in Trinidad and Tobago
The presumption against suicide
This is essential reading for all insurance company staff, insurance brokers, solicitors, accountants, tax consultants and financial planners throughout the Commonwealth.