EU Regulatory Framework for Electronic Communications Handbook 2010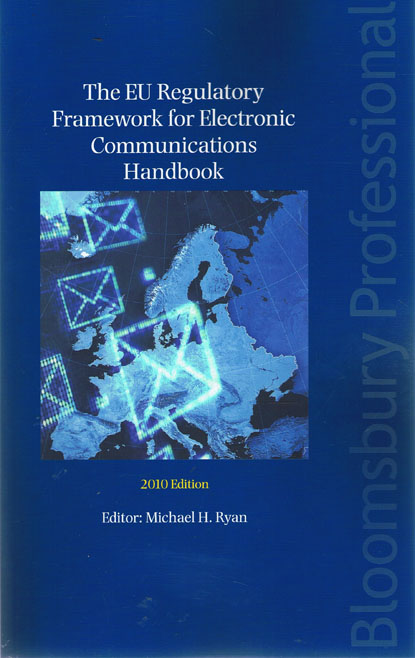 ISBN13: 9781847665454
Published: April 2010
Publisher: Bloomsbury Professional
Country of Publication: UK
Format: Paperback
Price: £90.00

Regulation of electronic communications in the EU member states is driven largely by EU legislation, in particular the measures comprising the regulatory framework for electronic communications adopted in 2002. This handbook collects the key legal instruments which govern the sector, as subsequently amended, including:
The core Directives comprising the regulatory framework;
The Commission's Guidelines on market analysis and its Recommendation on relevant markets;
Key 'Article 7' decisions by the Commission;
Other significant measures (other Directives, Commission decisions, and recommendations) which are integral to the regulatory framework;
The ERG Common Position on Remedies and other ERG texts;
Measures relating to terminal equipment, technical standards and spectrum;
Measures relating to privacy in electronic communications;
Notes on EU case-law in the electronic communications sector;
Some minor editorial changes have been made (for example, to include citations missing from the original texts) and these are identified with square brackets ([]).
Footnote references in number form appear in the original text, although in some cases for editorial reasons the numbering does not always coincide with that in the original. Endote references in letter form refer to Editor's Notes which can be found at the end of the main body of the relevant text
Michael H. Ryan is a solicitor at Arnold & Porter (UK) LLP.
Please note the book contains no idex.