Oil and Gas Law in the UK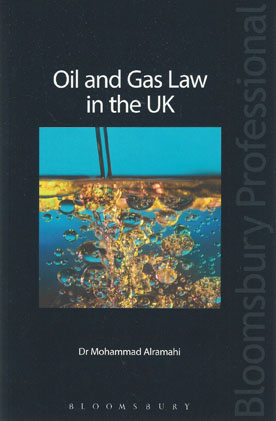 ISBN13: 9781847665553
Published: July 2013
Publisher: Bloomsbury Professional
Country of Publication: UK
Format: Paperback
Price: £73.00

The UK oil and gas industry has evolved at unprecedented speed over the past four decades. It has attracted a great deal of attention from a range of industry players and regulators throughout the world. This is largely because the petroleum industry brings together the most powerful public and private actors in the form of states and trans-national corporations.
Oil and gas law has the task of arranging the resultant relationships and of ensuring that the legitimate interests of all actors are protected. In so doing, the law is required to take cognisance of (among other things) the physical characteristics of oil and gas, their pervading influence on modern society, and the considerable public interest surrounding the way in which these natural resources are exploited.
The purpose of this book is to equip the wide range of players in the oil and gas industry, and policy makers, researchers, academics and students with up-to-date knowledge of this rapidly changing field. The book is written to provide an overview of the central legal issues in the UK oil and gas industry today, and an understanding of its key actors, their roles and interests. It also aims at exploring key issues and emerging trends in oil and gas contracting.
Oil and Gas Law in the UK provides the reader with effective and practical ways of approaching oil and gas legal issues, and is the first student textbook of its kind in the market, relevant to both undergraduate and postgraduate law students. It provides a concise and reader-friendly approach to the subject.