Law of Assisted Reproduction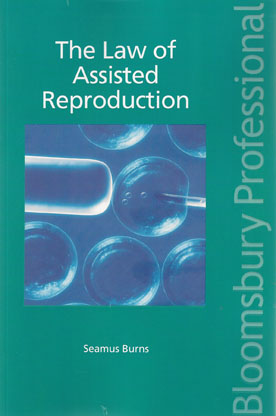 ISBN13: 9781847666956
Published: July 2012
Publisher: Bloomsbury Professional
Country of Publication: UK
Format: Paperback
Price: £100.00

The Law of Assisted Reproductionexamines the impact of the Human Fertilisation and Embryology Act 2008 (HFEA 2008) and the controversial issues surrounding it from legal, ethical, moral, social and medical points of view.
It focuses on the changes brought about by the HFEA 2008; examines its successes and failures and endeavours to compare stem cell research in Europe and the USA. This book also evaluates the accessibility of UK fertility treatments, embryo sex selection and birth certificate names.
The law of Assisted Reproduction
takes into account relevant cases, legislation and reports to help you understand the complexities surrounding the subject. As such, it covers:-
HFEA 2008 and HFEA 1990
Human Rights Act 1998
European Court of Human Rights
Abortion Act 1967
The Warnock Report
Evans v Amicus Healthcare
Olivier Brustle v Greenpeace eV
This is an essential title for practitioners in medical/healthcare law and ethics, as well as national and international law libraries and students.