IT Outsourcing Contracts: A Legal and Practical Guide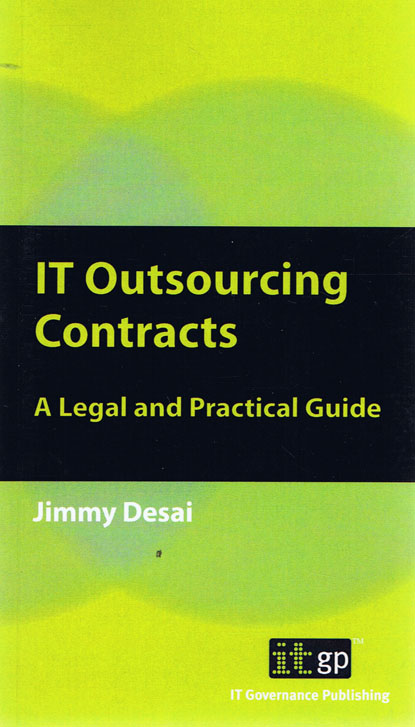 ISBN13: 9781849280297
Published: December 2009
Publisher: IT Governance Publishing
Country of Publication: UK
Format: Pocketbook
Price: £12.95

This book provides an overview of the IT outsourcing relationship and life cycle. The process begins with an organization considering whether or not IT outsourcing would be of benefit and then the issues which would need to be considered in order to answer this question accurately are discussed. If an organization believes that an IT outsourcing deal could be of benefit, it will then need to choose a suitable supplier to perform its IT outsourcing.
The issues to consider regarding an IT supplier are also set out in this book. Having selected an IT supplier, an organization will then need to agree key terms (including identifying and agreeing any contentious issues which are so-called deal breakers).
Agreeing the IT outsourcing contract is not the end but the start of the IT outsourcing relationship and this relationship will need to be managed and developed over the course of the contract.
Sooner or later the IT outsourcing arrangement will have to come to an end and so an exit plan will need to be formulated and implemented. This life cycle needs to be fully understood by anyone involved in this kind of IT outsourcing transaction and this book provides useful information about this life cycle.
Please note that this is a teeny tiny pocketbook of 95 pages.