Parliamentary Elections, Representation and the Law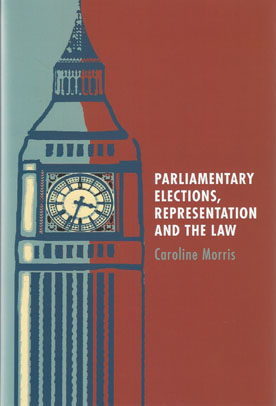 ISBN13: 9781849461474
Published: May 2012
Publisher: Hart Publishing
Country of Publication: UK
Format: Hardback
Price: £50.00

Despatched in 2 to 4 days.
Parliamentary elections are the foundation of the democratic state, providing legitimacy to government and an opportunity for citizens to participate in the democratic process. But despite the crucial role of elections in government and society, the law governing them is fragmented, both conceptually and in terms of the legal framework.
This book examines each stage of the electoral process from the perspective of the candidate seeking to become an MP: eligibility and qualification, the candidate selection process, nominations, disputed elections and then finally, disqualification from the House of Commons.
Each stage of the process is considered in light of developments in political practice and human rights jurisprudence, and an argument is made for the rethinking and reform of the law of parliamentary candidacy and membership.
The book takes into account the reforms ushered in by the parliamentary expenses scandal of 2009, and also looks to the new electoral era that may eventuate under the Liberal Democrat-Conservative coalition government: the referendum on the AV electoral system, the prospect of recall elections for errant MPs, and the opening up of the candidate selection process.