Confronting Homophobia in Europe: Social and Legal Perspectives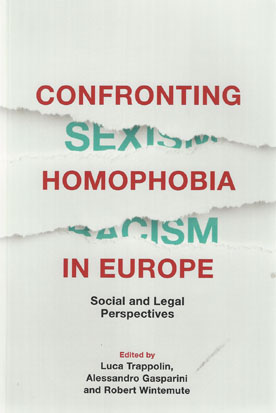 ISBN13: 9781849462754
Published: December 2011
Publisher: Hart Publishing
Country of Publication: UK
Format: Paperback
Price: £12.99

Homophobia has different qualitative and quantitative features in different European countries and within member States. On one hand, countries give uneven levels of legal protection to the rights of lesbian and gay people; on the other hand, the social meanings and practices related to homosexuality depend on the distinctive intersection of cultural systems such as gender, class and ethnicity within national contexts and communities.
The essays in this volume illustrate the findings of a European project on homophobia and fundamental rights in which sociologists and legal experts have analysed such elements in four member States: Italy, Slovenia, Hungary and UK.
The first part of the book is dedicated to the sociological investigation of the everyday life dimension of homophobia through qualitative methods which involved both heterosexual and self-defined lesbian and gay respondents, including those in ethnic and religious communities.
The second part is devoted to a juridical analysis of how homophobia is reproduced 'in law' and how it is contrasted 'with law'. The analysis follows a 'legal process' approach which examines statutory law and case law, so-called 'soft law', administrative practices, the discussion of bills within parliamentary committees, and decisions of public authorities.