European Private International Law 2nd ed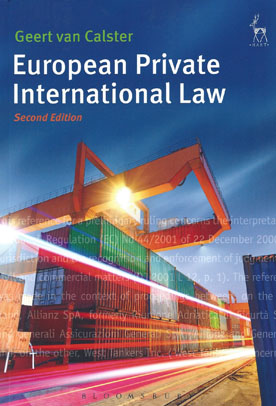 ISBN13: 9781849466721
Published: February 2016
Publisher: Hart Publishing
Country of Publication: UK
Format: Paperback
Price: £35.00

Usable both as a student textbook and as a general introduction for legal professionals, European Private International Law is designed to reflect the reality of legal practice throughout the EU.
The private international law of the Member States is increasingly regulated by the EU, making private international law ever less 'national' and ever more EU based. Consequently, EU law in this area has penetrated national law to a very high degree, making it an essential area of study and an area of increasing importance to practising lawyers throughout the EU.
This second edition provides a thorough, up to date overview of core European PIL, in particular the Brussels I, Rome I and Rome II Regulations (jurisdiction, applicable law for contracts and tort), while additional chapters deal with PIL and insolvency, freedom of establishment, corporate social responsibility and finally a review of two Regulations in the family law arena: Brussels II bis (matrimonial matters and parental responsibility), and the EU Succession Regulation.