Detention of Terrorism Suspects: Political Discourse and Fragmented Practices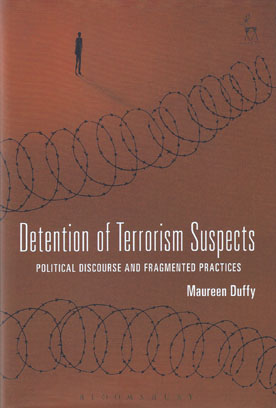 ISBN13: 9781849468640
Published: February 2018
Publisher: Hart Publishing
Country of Publication: UK
Format: Hardback
Price: £70.00

Despatched in 6 to 8 days.
Erosions of individual liberties in the name of anti-terrorism are on going in liberal democracies, unlike responses to other violent acts, and those erosions remain controversial.
The focus of this book is on the relationship between political discourse and resulting perceptions of the threats posed by terrorism. It specifically links that discourse to problematic and evolving practices around terrorism detentions that happen outside of traditional criminal and wartime paradigms, with examples including the detentions at Guantanamo Bay or security certificates in Canada.
This book argues that biased political discourse has, in some respects, continued to fuel public misconceptions about terrorism, which have then led to problematic legal enactments, supported by those misconceptions. It critiques political arguments that began after 9/11, many of which are still foundational as terrorism detention practices evolve.
The focus is on language emanating from the U.S., and the book links this language to examples of changed detention practices from the U.S., Canada, the UK, and Australia. Terrorism is undoubtedly a real threat, but that does not mean that all perceptions of how to respond to terrorism are valid. As international terrorism continues to grow and to change, this book offers valuable insights into problems that have arisen from past responses, with the objective of avoiding those problems going forward.