The Law and Economics of Federalism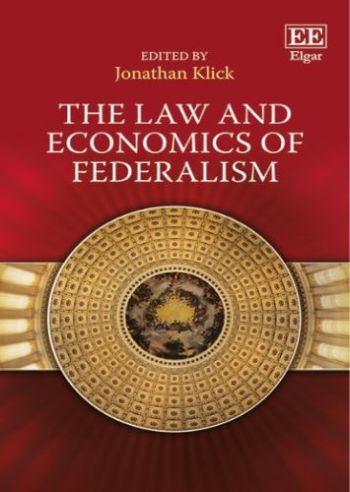 ISBN13: 9781849803625
Published: January 2017
Publisher: Edward Elgar Publishing Limited
Country of Publication: UK
Format: Hardback
Price: £90.00

This collection of specially commissioned chapters takes one of the oldest theoretical approaches on federalism in the law and puts it in the service of the new empirically minded law and economics. A federalist structure, at least in principle, allows for quasi-experimental examinations and evaluations of the effects of various policies that would be more difficult in unitary systems. Although legal scholars have talked about this topic for decades, rarely has the law and economics literature treated federalism empirically in such a systematic and useful way.
The Law and Economics of Federalism begins with a generalized discussion of US federalism in the environmental context and in social welfare programs. Additionally, new empirical work is provided on the effect of state regulations on entrepreneurism, consumer protection law and crime policies. Expert contributors then turn to an analysis of inter-jurisdictional arrangements on the development of Native American communities, as well as the interplay among the levels of government on budgetary issues. Lastly, the book addresses the notable dearth of empirical analysis of federalism in the EU with an illuminating analysis of the EU's institutional background that will spur comparable empirical work in the future.
This unique study offers valuable insights on federalism that will be welcomed by students and academics in law and economics. The innovative proposals on federalism as a vehicle for the empirical identification of policy effects will be of great interest to policymakers.