The World Bank, Asian Development Bank and Human Rights: Developing Standards of Transparency, Participation and Accountability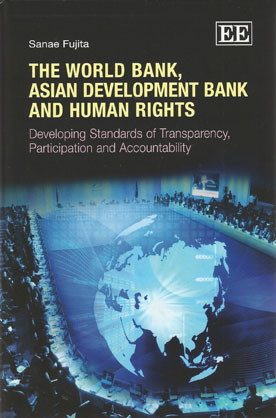 ISBN13: 9781849804240
Published: July 2013
Publisher: Edward Elgar Publishing Limited
Country of Publication: UK
Format: Hardback
Price: £96.00

Despatched in 2 to 4 days.
The World Bank and the Asian Development Bank are two of the world's major institutions conducting development projects. Both Banks recognize the importance of transparency, participation and accountability. Responding to criticisms and calls for reform, they have developed policies that are designed to protect these values for people affected by their projects.
This original and timely book examines these policies, including those recently revised, through the prism of human rights, and makes suggestions for further improvement. It also analyses the development of the Banks' stance to human rights in general. This unique book contains valuable and deeply insightful information drawn from extensive face-to-face interviews with relevant actors, including key personnel from both Banks, consultants to the Banks and members of civil society organisations. It expands the scope of research/discussion on human rights obligation of International financial institutions that will prove insightful for both academics and students. Practitioners will gain a great deal from the detail given on the standards of transparency, participation and accountability and their applicability to the day-to-day operations of development institutions.