The Literature of the Law: A Thoughtful Entertainment for Lawyers and Others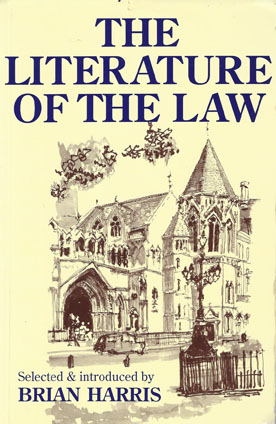 ISBN13: 9781854317339
ISBN: 1854317334
Published: June 1998
Publisher: Oxford University Press
Country of Publication: UK
Format: Paperback
Price: £44.99

I will not do that which my conscience tells me is wrong, upon this occasion, to gain the huzzas of thousands, or the daily praise of all the papers which come from the Press: I will not avoid doing what I think is right; though it should draw on me the whole artillery of libels; all that falsehood and malice can invent, or the credulity of a deluded populace can swallow. Lord Mansfied at the Trial of the Radical John Wilkes, 1770
Elected officials may consider popular urging and sway to public opinion polls. Judges must follow their oaths and do their duty, heedless of editorials, letters, picketers, threats, petitions, panellists and talk shows. In this country, we do not administer justice by plebiscite. Judge Hillier B Zobel at the Trial of the Nanny, Louise Woodward, 1998
These extracts from two countries and two centuries apart, exemplify the continuing vitality of the common law tradition, which is the underlying theme of this book. The Literature of the Law gathers together and arranges into a series of topical themes, the opinions of some of the greatest English and American judges concerning such diverse issues as:-
whether to discontinue the life support of a brain damaged footballsupporter
a slave's claim to freedom
the exclusion of homosexuals from the armed services
The Literature of the Law
looks at the ingenuity and passion with which judges have approached the problem of bad laws, but does not hesitate to depict their less meritorious moments, such as the unwise remarks of a controversial Lord Chief Justice on the subject of crime and punishment and the over-speaking judge whose judgment had to be reversed by Lord Denning.
It also paints an intriguing and sometimes humorous picture of the lawyers life, in and out of court, with carefully chosen examples of the different styles of advocacy, ranging from the eighteenth century impeachment of a Governor-General of India to the impassioned 'Attorney for the Damned'.
The Literature of the Law will be a fascinating read for lawyers, legal students and all those interested in the English and American legal systems. The text is finished with delightful line drawings of Legal London.