Virtual Monopoly: Building an Intellectual Property Strategy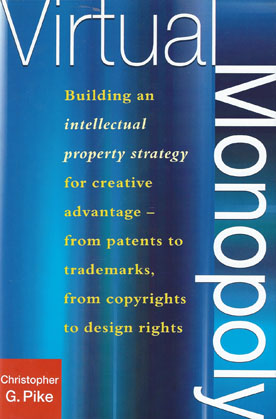 ISBN13: 9781857882841
ISBN: 1857882849
Published: August 2001
Publisher: Nicholas Brealey Publishing
Country of Publication: UK
Format: Hardback
Price: £7.50
(Second Hand)

Out of Print
Intellectual property is hot news. Witness the almost daily reports of ""patent madness"" and ""brand bullies"" on one hand and ""napsterization"" and the ""death of copyright"" on the other.
Then there is the patenting of the human genome; one-click Amazon business method patents; drug patienting in South Africa; cybersquatting and digital piracy.;Companies are more aware than ever of the importance of intellectual property to its business.
However, the media reports provide only a snapshot of a much bigger picture and this book offers insights into the major shifts taking place behind the headlines, developments that allow companies of any size to leverage their creative advantage to build strategic advantage.
The book sets out to offer a radical vision of new economics at play - that of virtual monopoly in which creative vision is the starting point and intellectual property the enabling currency. It also calls for a balanced approach and careful, responsible stewardship of virtual monopoly, power since this is about creative advantage not corporate muscle.