Civil Litigation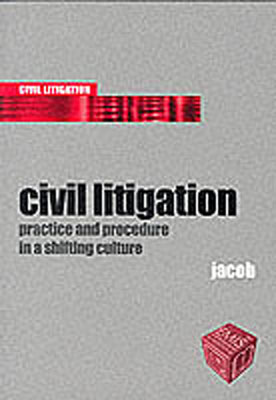 ISBN13: 9781858112480
ISBN: 1858112486
Published: April 2001
Publisher: EMIS Professional Publishing
Country of Publication: UK
Format: Paperback
Price: Out of print

This examination of litigation, more than a year on from the implementation of the Woolf Report in the CPR, goes beyond mere examination of the rules to set the conduct of civil disputes in the context of changes to funding, conduct of litigation, appeals, rights of audience and the structure of the professions.
Key contents include: power and discretion - powers of the court, remedies outside the court, court remedies; litigation - avoiding, conducting, group litigation, decline of accusatorial litigation, case management; commencement of proceedings - protocols, mode of commencement, limitation; interim proceedings - time limits, case management, disclosure, interim relief; appeals procedure, subject of appeals, new arguments, restrictions; lawyers and non-lawyers - the role of the supporting cast; parties and the funding of litigation - court system, lawyer's income and costs, legal aid/CLS, CFAs; openness; and the future.
It should be useful to litigators of all levels, most particularly those whose training and practice has been in the new rules without appreciation of the context of change and those who wish to understand the longer term effects of the changes made in one area (e.g. the funding of cases) on a particular part of the litigation process.