Japanese Legal System 2nd ed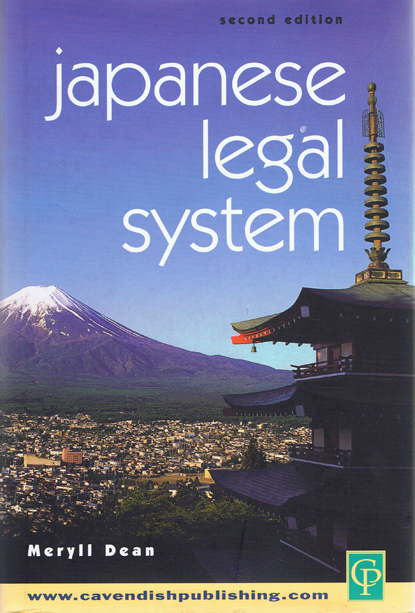 ISBN13: 9781859416730
ISBN: 185941673X
Published: February 2003
Publisher: Routledge-Cavendish
Country of Publication: UK
Format: Hardback
Price: Out of print

November 2007: Out of Print
Meryll Dean's superb new edition of Japanese Legal System provides a wide-ranging and unique insight into the legal system of a country which is at the forefront of global development. yet rarely examined by legal scholars.
It is a major contribution to the study of comparative law and through its multidisciplinary approach breaks new ground in providing a comprehensive text on the subject. It draws on the author's first hand knowledge of Japan. but is written for non-Japanese speakers.
Through its approachable yet scholarly style. the reader is introduced to the essentials of the legal system. and guided through historical and cultural context; from which they will be able to develop an informed critique. The book covers the history. structure and tradition of the Japanese legal system. as well as providing an insight into areas of substantive law. It contains extracts from diverse contemporary sources which. together with the author's commentary. guide the reader through the complexities of a different culture.
The use of multidisciplinary sources. which are contextualised by the author. make what would otherwise be inaccessible material available for comparative analysis.