Mining Law in Western Australia 3rd ed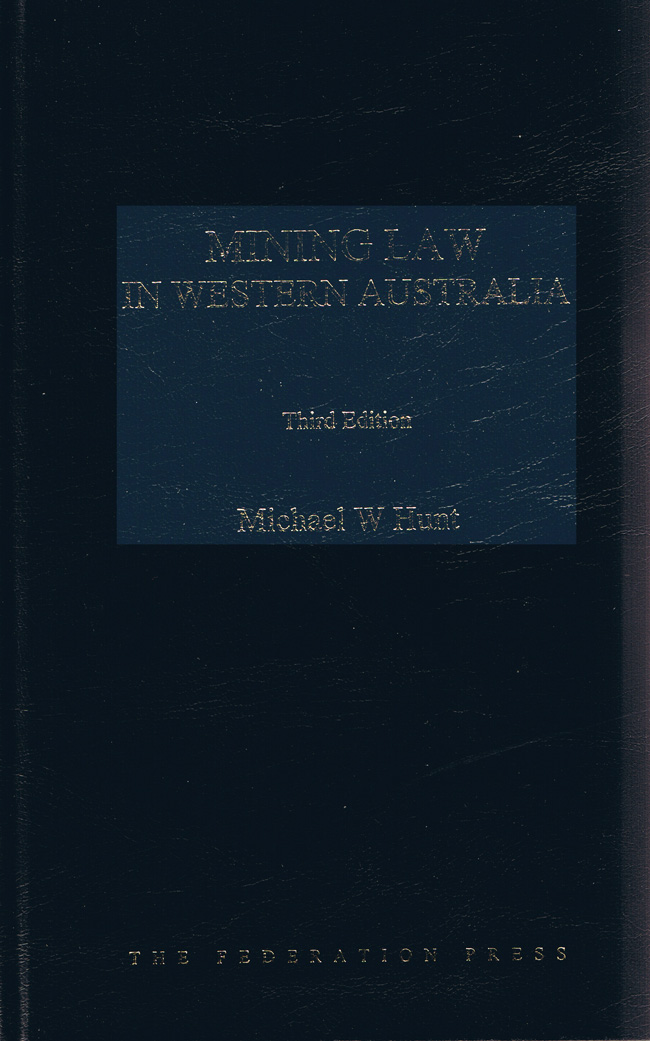 ISBN13: 9781862873803
ISBN: 1862873801
Published: April 2001
Publisher: The Federation Press
Country of Publication: Australia
Format: Hardback
Price: Out of print

Mining Laws in Western Australia has been established for nearly 20 years as an essential reference for all legal issues relating to the mining industry. This new edition, the third, but the first under the sole authorship of Michael Hunt, will be widely and warmly welcomed. The 8 years since the publication of the second edition of the book have seen such massive change that the old edition is seriously out of date and dangerous to use as a reference source.
There have been 21 amendments to the Mining Act and 32 to the Mining Regulations since the second edition. In that period, there has been a substantial volume of case law through decisions in the High Court, the Supreme Court and the Wardens' Courts. Most significantly of all, has been the impact of the federal Native Title Act upon the application of mining law.
The new edition reflects all these changes and states the law as at 1 January 2001. In addition, it refers to legislative amendments which have been passed but not yet proclaimed and to amendments proposed by the Department of Minerals and Energy but not yet introduced into Parliament.
The basic structure of previous editions is retained - chapter by chapter commentary which follows the layout of the Mining Act itself. There are entirely new chapters covering Native Title, Offshore Mining and Uranium Mining and new sections dealing with Stamp Duty and the GST.
Although the book deals with mining law in Western Australia, it has always been regarded as having a relevance to the mining industry in other States and the Northern Territory, as broadly similar principles apply throughout Australia, This relevance has been enhanced in the third edition because of the greatly expanded coverage of case law and because of its consideration of national issues such as native title and GST.