Fruit of the Poisonous Tree: Evidence Derived from Illegally or Improperly Obtained Evidence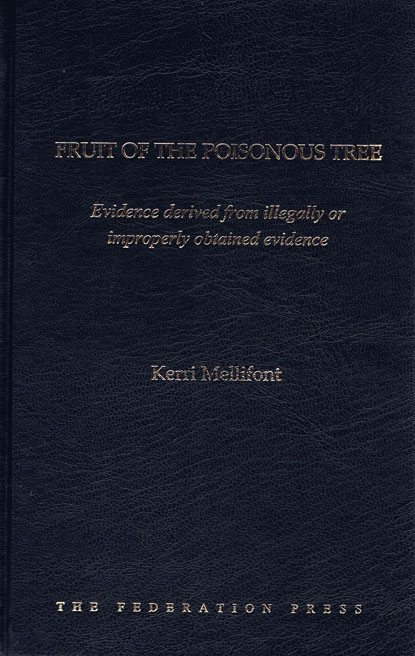 ISBN13: 9781862877337
Published: June 2010
Publisher: The Federation Press
Country of Publication: Australia
Format: Paperback
Price: £50.00

Usually despatched in 1 to 3 weeks.
The fate of a criminal trial can be determined by a decision by the trial judge to exclude evidence which has come about by illegal or improper investigative means. An exclusion of a confession obtained involuntarily, or drugs located in an illegal search, can result in the collapse of a case against an accused.
Although much has been written in Australia on the rule and discretions to exclude such evidence, little has been written on a particular species of such evidence, that is, evidence which is derived from evidence which has been obtained by illegal or improper investigative means. This is so even though a criminal law practitioner is not infrequently faced with a brief of evidence which contains evidence which has been derived from other evidence which itself was illegally or improperly obtained.
Described variously in overseas literature as "derivative evidence" or "fruit of the poisonous tree", this species of evidence gives rise to considerations which are peculiar to it when applying the exclusionary rule and discretions. Thus, the second or subsequent confession obtained after in consequence of an improperly obtained confession may require the judge to think differently on the question of exclusion. Similarly, the bank records located in consequence of scraps of paper found during an illegal search of an accused person's residence may call into play additional factors to weigh in the balance required by the public policy discretion.
This text provides practitioners with a readily comprehensible analysis of the operation of the exclusionary rule and discretions in Australia, including the factors which come in to play generally with respect to all evidence illegally and improperly obtained, and more specifically with respect to derivative evidence.